About us
---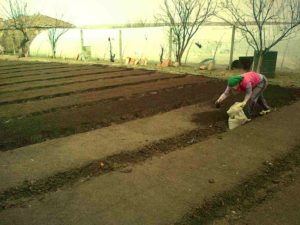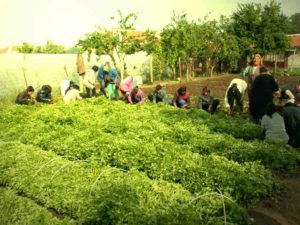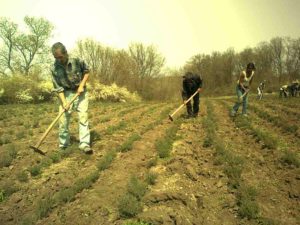 We are a family farming company in Bulgaria. Our farm is located in the village of Madrets, Stara Zagora on the northern slope of Sakar Mountain. We began our farming practice in 1989 with tobacco and maize growing. We continued our farming practice with wheat and sunflower. We replaced the tobacco with essential oil crops in 2004. Over the years we have been growing sesame and savory as a spice. The first plant we sow for essential oil is Lovage, then Feverfew. We continued with Melissa in 2007, which we cultivate to this day. In the period from 2010 to 2013, we have grown 20% of the Melissa in Bulgaria. Over the years, we have experimented with various plants such as Thyme, Immortal, Hyssop, and St John's Wort.
Now our farm covers an area of ​​100 hectares, and 10 hectares are planted with plants for essential oil such as Melissa, Hyssop and St. John's wort. On the rest of the area, we grow wheat, sunflower, rapeseed and nitrogen fixing crops such as beans and winter peas.
Our philosophy is to develop sustainable agriculture by implementing integrated plant protection. This means that the use of plant protection products is minimized and they are applied as a last resort to save the crop from dying. Weed control is begun before germination of crops with soil herbicides, so there are no residual pesticides in the production. To reduce the use of a herbicide in sunflowers, we introduced a band applicator, which reduced the use of herbicide by 60-70%. In the case of essential oil plants, weed control is only carried out by weeding. To reduce the nitrogen pollution of soil and ground water introduced in rotations with nitrogen fixing cultures that naturally stump with the help of bacteria accumulate nitrogen in the soil. For reducing the loss of nitrogen due to evaporation into the air replaced the granular nitrogen fertilizer by introducing 4K technology with liquid nitrogen fertilizer UAN, which does not evaporate including the strong sunshine. In order to prevent the overproduction of the soil, we have introduced the wheat rake.
In order to develop sustainable agriculture, we continue to implement and develop new technologies.
---